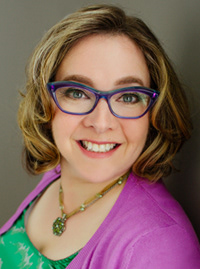 I began my design career in elementary school. 
My best-known projects were the elaborate cover designs I created out of construction paper for many book reports. Ever since, I've continued to have a knack for combining words and images together, in eye-catching ways. It was no surprise that one summer, at 16, I commuted into Manhattan and took a college class at the prestigious School of Visual Arts. "Agency and Studio Skills" was my first foray into the world of Graphic Design.
I have over 25 years experience as an Art Director and Designer. 
After earning a BFA in Visual Communications/Graphic Design from the Maryland Institute, College of Art, some of my experience has included working at a few of the top publishers in the country—including Random House, Simon & Schuster    
and Hearst Magazines. Design has always been my strength—I have a keen eye for detail and for managing many components of a project.
I take a holistic approach to reflect the essence of you or your business brand.
I work with solopreneurs and small to medium-sized businesses to produce promotional materials, logo development and book design. 
I look forward to meeting you and collaborating together!